Finally a new vlog!
This time an update about the Honey project and the development of the CIC News engine.
Great content with nice educational topics. I'm studying Computer Science and your channel really helps in the real world scenarios!
TheNEMKE
I know what I'm looking for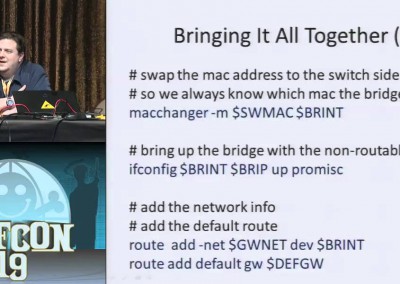 Using Linux and a device with 2 network cards, I will demonstrate how to configure an undetectable transparent bridge to inject a rogue device onto a wired network that is secured via 802.1x using an existing authorized connection.