Speaker: Robert Fox
Event and Log Analysis is becoming one of the main tools for analysts to investigate and comprehend the state of their networks, hosts, applications, and business processes.
At the core of this analysis is the need to search through large quantities of IT data with the ability to report and alert on this data.
Learn how Fortune 500 and government organizations are using Splunk to protect themselves against fraud and misuse, and as a valuable tool in their network security and compliance reporting toolboxes.
I know what I'm looking for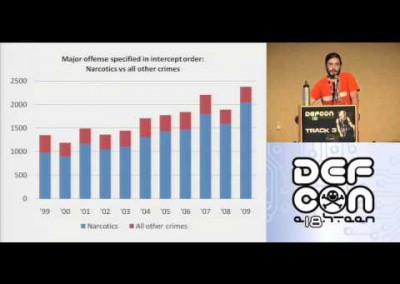 Although many companies claim to care about end-user privacy, none seem to be willing to compete on the extent to which they assist or resist the government in its surveillance activities. This talk will pierce the veil of secrecy surrounding these practices.