Speakers: Karsten Nohl | Henryk Plötz | z0ccor
This talk will elaborate on the security and social aspects of RFID technology. We will talk about our projects of the past year, including the FIFA World Cup tickets.
This talk will be about some of the hacking related things (technological and social) that you can do with RFID technology.
Topics will include:
– electronic passports
– Mifare cryptography
(maybe even some reverse engineering results)
– tickets for the FIFA World Cup
I know what I'm looking for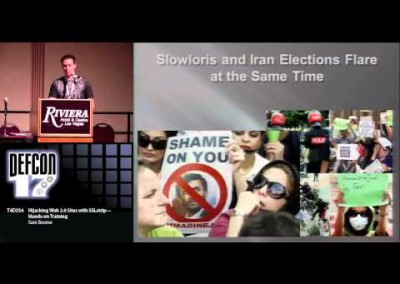 Many websites mix secure and insecure content on the same page this makes it possible to steal all the data entered on such a page easily, using Moxie Marlinspike's new SSLstrip tool. I will give a brief explanation and demonstration of the technique.