Credits go out to PureH@te
Short demo using the passthrough option of Pyrit which eliminates the need for giant tables taking up all your hard drive space.
I know what I'm looking for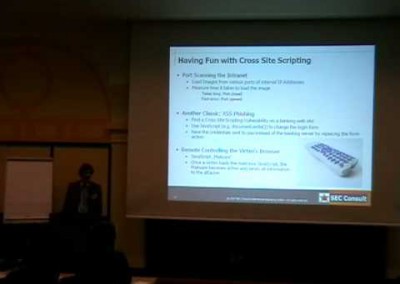 This talk introduces Trabbler, the first highly versatile "cross site scripting Trojan". In the talk, we will discuss Trabbler ́s architecture and code and give practical examples of its application.