Credits go out to PureH@te
Short demo using the passthrough option of Pyrit which eliminates the need for giant tables taking up all your hard drive space.
I know what I'm looking for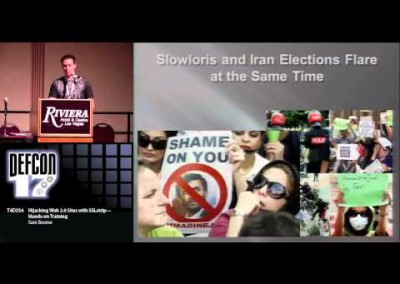 Many websites mix secure and insecure content on the same page this makes it possible to steal all the data entered on such a page easily, using Moxie Marlinspike's new SSLstrip tool. I will give a brief explanation and demonstration of the technique.