Speaker: Anthony J. Stieber
This talk is an update of a talk in 2008 at the OWASP Minneapolis-St.Paul Chapter which was about encryption as it applies to parts of the OWASP Top Ten.
The new talk uses fresh examples of application cryptography successes and failures, and also incorporates the new OWASP ESAPI. Audience questions, participation, and contributions are encouraged.
I know what I'm looking for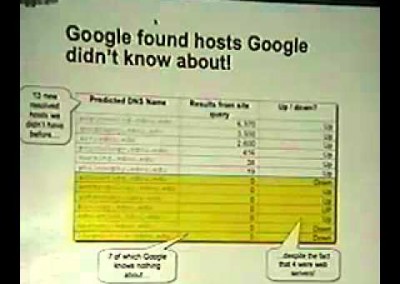 Johnny Long reveals basic and advanced search techniques, basic and advanced hacking techniques, multi-engine attack query morphing, and zero-packet target foot printing and recon techniques.