Speakers: Herbert Bos | Rejo Zenger | Merel Koning
In several European countries proposals for vast expansion of the powers of law enforcement in the digital realm are floating about. The most concrete is a Dutch proposed law that among other things gives law enforcement the authority to break into remote computers.
The panel focuses on the pros and cons of such powers.
I know what I'm looking for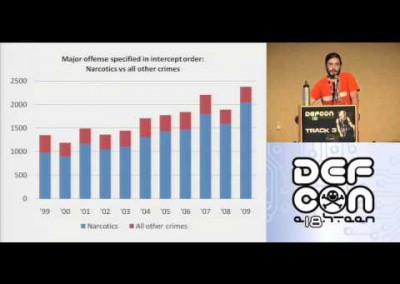 Although many companies claim to care about end-user privacy, none seem to be willing to compete on the extent to which they assist or resist the government in its surveillance activities. This talk will pierce the veil of secrecy surrounding these practices.