Speakers: Herbert Bos | Rejo Zenger | Merel Koning
In several European countries proposals for vast expansion of the powers of law enforcement in the digital realm are floating about. The most concrete is a Dutch proposed law that among other things gives law enforcement the authority to break into remote computers.
The panel focuses on the pros and cons of such powers.
I know what I'm looking for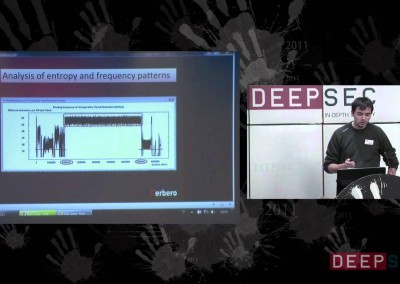 This talk presents an overview of the security risks in non-executable files such as PDF, rich media and office documents. The talk aims to range from global considerations to individual cases.