Speaker: David Litchfield
David Litchfield is recognized as one of the world's leading authorities on database security. He is the author of Oracle Forensics, the Oracle Hacker's Handbook, the Database Hacker's Handbook and SQL Server Security and is the co-author of the Shellcoder's Handbook.
I know what I'm looking for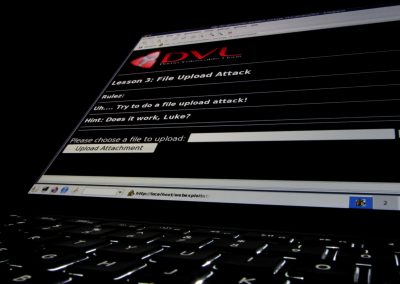 This video is made by EXALT and shows a reenactment of a remote hack he did on a Damn Vulnerable Linux (DVL) box.