Speaker: Scott Moulton
If the only requirement for you to become a Computer Forensic person is to be a Private Investigator, why would you ever take a certification again?
I was the one of the first experts to be challenged on the new Private Investigator laws while on the stand testify in a criminal case in 2006. This is the bill that actually passed in 2006 a week before I took the stand and was challenged by state prosecution.
It simply states that doing any kind of 'digital investigation' without a PI license is a felony. This is a talk about the struggles of becoming a PI and what the laws are for computer forensics going forward.
I know what I'm looking for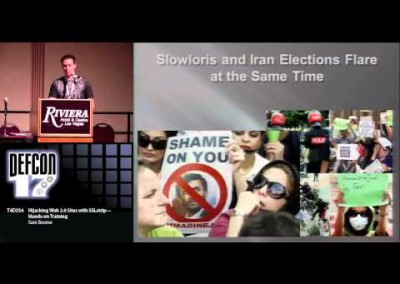 Many websites mix secure and insecure content on the same page this makes it possible to steal all the data entered on such a page easily, using Moxie Marlinspike's new SSLstrip tool. I will give a brief explanation and demonstration of the technique.