Speaker: Chris John Riley
"We've known for some time that physical access to a device means game over. In response, we've begun to rely more and more on "secure" container applications to keep our private and company data secret.
Whether you use LastPass to secure your passwords, or GOOD for Enterprise to make sure your company emails are safe and sound, this presentation will demonstrate that more often than not, the container isn't as secure as you think.
In this presentation I will discuss specific design flaws in the security of "secure" Applications that promise to keep your data / password and even company email safe and sound should the device fall into the wrong hands.
I know what I'm looking for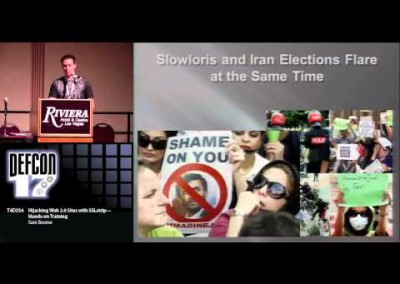 Many websites mix secure and insecure content on the same page this makes it possible to steal all the data entered on such a page easily, using Moxie Marlinspike's new SSLstrip tool. I will give a brief explanation and demonstration of the technique.