Speaker: Vladimir Katalov
Vladimir Katalov presents the results of analysing the Apple iCloud protocol and its impact on iCloud services.
His presentation was held at DeepSec 2013. Apple iCloud was meant to improve flexibility and comfort when using your iDevices, however it also provides opportunities to extract as much as everything about the user.
I know what I'm looking for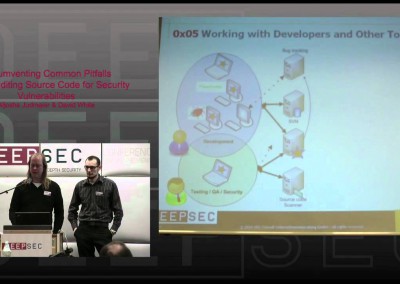 This presentation describes the technologies behind advanced static and dynamic vulnerability analysis tools. We conclude with a discussion of new ways to ensure that bugs get fixed before it's too late.