Speakers: Matt Jonkman | Victor Julien
Matt Jonkman and Victor Julien talk about the project to build the next generation IDS engine. Both have extensive experience with Snort, and at DeepSec 2009 they explained the goals of the project and asked for feedback/feature requests.
The engine has been released under the name Suricata and can be downloaded from the Open Information Security Foundation (OISF) web site.
I know what I'm looking for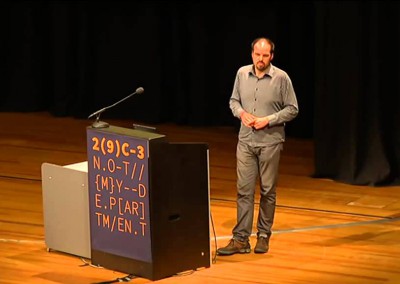 We will describe the process of setting up the test network we operate at 29C3, what legal and technical challenges we have faced, and we will describe the actual installation at the CCH.