David M. N. Bryan and Luiz Eduardo will cover on how the DEF CON network team builds a network from scratch, in three days with very little budget. How this network evolved, what worked for them and what didn't work over the last ten years.
In addition they will cover the new WPA2 enterprise deployment, what worked, what didn't and how the DEF CON team has mad the Rio network rock!
I know what I'm looking for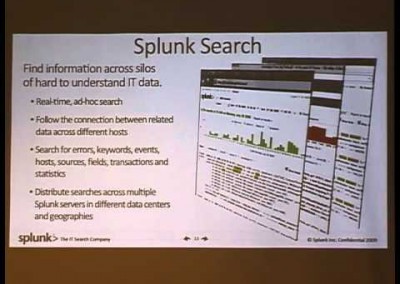 Learn how Fortune 500 and government organizations are using Splunk to protect themselves against fraud and misuse, and as a valuable tool in their network security and compliance reporting toolboxes.