Speaker: Paul Asadoorian
This presentation analyzes common vulnerabilities in popular embedded systems that carry sensitive data every day. It will demostrate the abundance of these systems and vulnerabilities by using public source and new scanning methods.
Solving the problem is more difficult, but starts with changing both the developers and user's perception of embedded systems technology.
I know what I'm looking for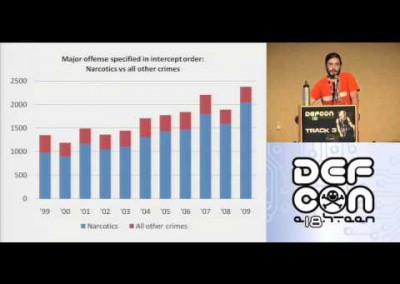 Although many companies claim to care about end-user privacy, none seem to be willing to compete on the extent to which they assist or resist the government in its surveillance activities. This talk will pierce the veil of secrecy surrounding these practices.