Charlie Miller takes an in depth look at a common embedded controller used in Lithium Ion and Lithium Polymer batteries.
In this talk Charlie will demonstrate how the embedded controller works, reverse engineer the firmware and show how to completely reprogram the smart battery by modifying the firmware on it.
Change your thoughts and you change your world
Videos from the same category or videos related to the subject.
You will find something new to watch and expand your knowledge.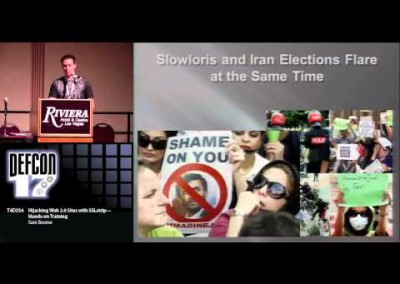 Many websites mix secure and insecure content on the same page this makes it possible to steal all the data entered on such a page easily, using Moxie Marlinspike's new SSLstrip tool. I will give a brief explanation and demonstration of the technique.
Believe you can and you're halfway there
A collection of videos organised or just select a video by the first impression.
That choice is up to you.
Just click and be surprised
Find what you're looking for