Speaker: Andrei Soldatov
Privacy International, Agentura.Ru, the Russian secret services watchdog, and Citizen Lab have joined forces to launch a new project entitled 'Russia's Surveillance State'.
The aims of the project are to undertake research and investigation into surveillance practices in Russia, including the trade in and use of surveillance technologies, and to publicise research and investigative findings to improve national and international awareness of surveillance and secrecy practices in Russia.
I know what I'm looking for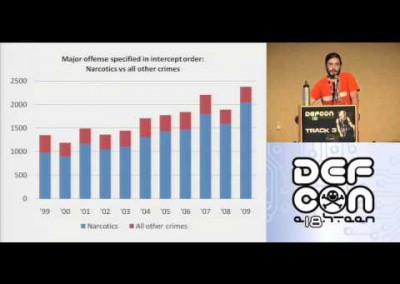 Although many companies claim to care about end-user privacy, none seem to be willing to compete on the extent to which they assist or resist the government in its surveillance activities. This talk will pierce the veil of secrecy surrounding these practices.