Speaker: Thorsten Holz
The first part of the talk provides a brief history of Storm Worm (Peacomm, Nuwar, Zhelatin, …), focusing on the actual propagation phase. Afterwards, we describe the network communication of the bot in detail and show how we can learn more about the botnet.
We were able to infiltrate and analyze in-depth the peer-to-peer network used by Storm Worm and present some measurement results.
I know what I'm looking for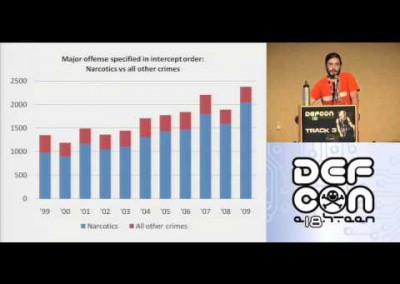 Although many companies claim to care about end-user privacy, none seem to be willing to compete on the extent to which they assist or resist the government in its surveillance activities. This talk will pierce the veil of secrecy surrounding these practices.